True RCA™
TurboVision can cut in half costs of an industrial gas turbine forced outage, whether or not the engine is under warranty or long term service agreement, by carrying out its unique comprehensive true root cause analysis ("True RCA") for industrial gas turbines from all OEMs except Mitsubishi.
TurboVision is uniquely qualified to carry out its gas turbine True RCATM, which is derived from commercial aircraft engine development, because its members have extensive experience carrying out design, development, validation and field issue resolution of heavy-duty gas turbines, aeroderivatives and commercial aircraft engines from all major gas turbine OEMs.
Based on extensive gas turbine failure investigations, TurboVision developed True RCATM, which is a unique risk accumulation framework for analyzing gas turbine forced outages that quantifies interconnectedness of multiple engine system level design issues and greater operational risks, including increased operational flexibility, that is most often the true root cause of industrial gas turbine failures and common cause for multiple failures.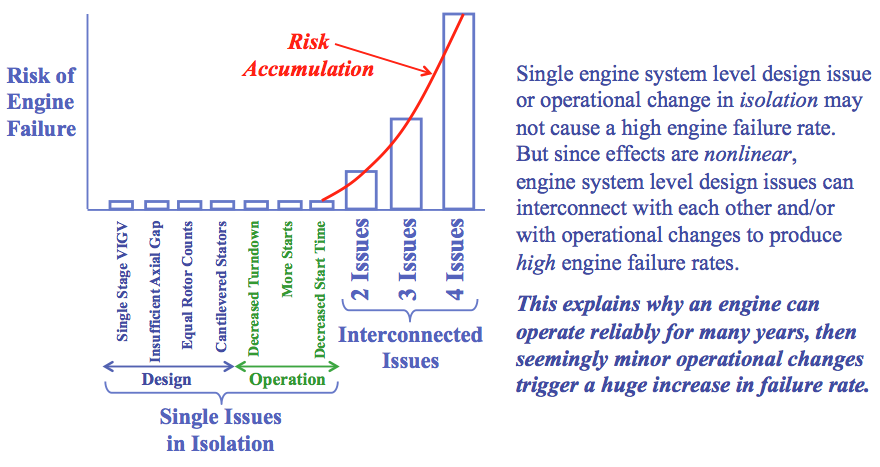 Let TurboVision be "Your Source of Competitive Advantage."